Our Programs & Services
Southeastern Dispute Resolution Services wants to be your first contact when you need positive communication, are searching for peaceful resolutions, and need help improving relationships. We offer a wide variety of dependable and professional dispute resolution services and training. Our office has certified trainers in General Civil Mediation, Peer to Peer mediation, Elder Care mediation, Restorative Conferencing, Peace Circles, Non-Verbal Communication, and, coming soon, Non Violent Crisis Intervention. SeDRS is quickly becoming a leader in conflict and dispute management for Southeast Michigan.
We currently offer the following services:
Restorative Conferencing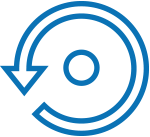 Restorative Conferencing is a very structured process where a highly trained neutral third party facilitates a meeting between a victim and offender (typically). The victim or the harmed may participate voluntarily as they must not be re-traumatized by the process, but the offender must participate and be willing to be accountable for the harm they created.
Learn more about Restorative Conferencing
Peace Circles
Peace Circles are a versatile, informal restorative practice where a discussion group is lead by the Keeper, who defines and controls the discussion topic, and the participants are placed in a circle take turns speaking. The Circles teach patience, respect, safety and calm. This process can be used in a number of atmospheres, and used for a wide range of topics: relationship building, class instruction, substance abuse, traumatic issues.
Learn more about Peace Circles
Eviction Diversion Programs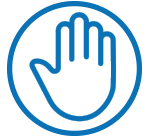 Eviction Diversion Programs work with landlords and tenants in Jackson County to create negotiated conditional dismissals to court case. This conditional dismissal takes the place of a judgement of eviction on the tenant's record. This dismissal does not have as negative effect on the housing record of the tenants and the dismissal still qualifies for Emergency Service (SER, DHHS) help from local agencies.
Learn more about Eviction Diversion
On-Site/Court Mediation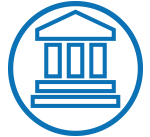 Mediation may be offered or ordered through the court system. In these instances, mediation allows all parties involved to explain their view of the situation in a non-threatening, neutral environment and seek resolution. Examples of cases that might use mediation include small claims, domestic, guardianship, and child protection disputes.
Learn more about On-Site/Court Mediation
Additional Resources
You can find more mediation information in the form of downloadable resources and services provided by other organizations.